Campaign Tech Award for 'Tech for Good'
Making Charity Donations easier with Alexa.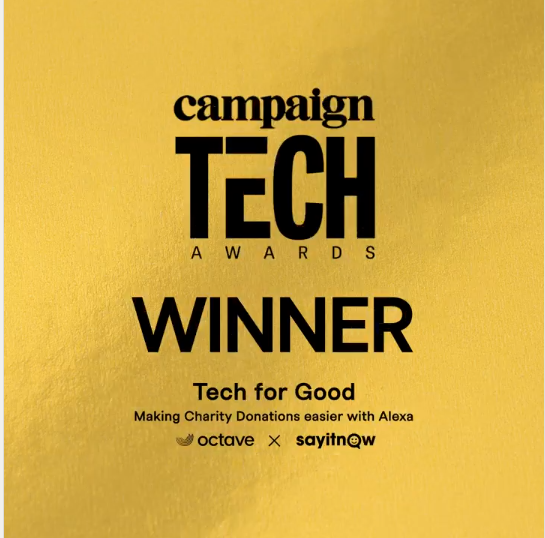 WE WON! In today's Campaign Tech Awards, alongside our partners Octave Audio we won the 'Tech For Good' category for making it easier to donate to charities using audio advertising and smart speakers. Very happy with this result and a real win for Actionable Audio Ads!!