Actionable Audio Ads
Products
Actionable Audio Ads
Drive the campaign goal via Voice Assistants using in-stream audio ads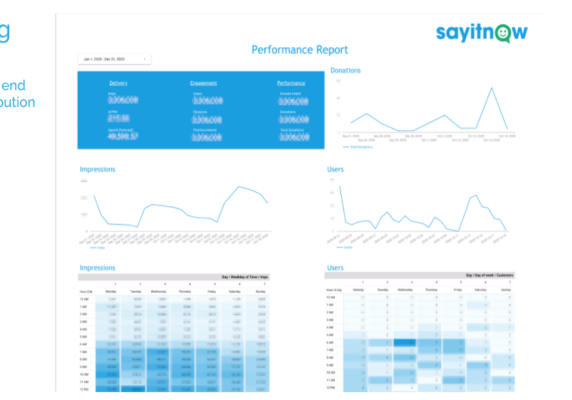 End to End Attribution
Actionable audio adverts where the campaign goal is achieved using a Voice Assistant are measured and performance improved over time.
Actionable Audio Advert:
An in stream audio ad that encourages the listener to engage with their Voice Assistant (Alexa, Google Assistant) to complete the advertising campaign goal, using voice transactions, lead gen or delivering an engaging brand experience.
Because: Total internet audio advertising revenue reached $2.7 billion in 2019.
That was a 21.2% increase over the $2.3 billion spent by advertisers on digital audio in 2018 and 34% UK Adults have access to a smart speaker at home.
Audio is red hot. Digital streaming is up 11% this year due to COVID, trust has grown in Voice Assistants and these habits are here to stay.
Say It Now work with the worlds most innovative brands to harness the power of Voice Assistants to deliver their campaign goals. We deliver end to end campaign attribution adding significant value to the growing digital audio advertising ecosystem.
We tie 3 buckets of data together in our data studio:
01.
In stream audio ad delivery.
02.
Interaction report through the voice experience.
To explain actionable audio ads it's useful to think about them like a campaign micro-site, housed within a frictionless, delightful, voice experience
There are 3 principal types of campaign where this works really well:
01.
Brand Response, voice transaction
Voice Assistants like Google Assistant and Amazon's Alexa are becoming more ubiquitous by the day with more than 8 billion voice enabled devices predicted on earth by 2024 and
Transactions With Voice Assistants on Smart Home Devices Will Hit $164B in 2025 – Voicebot.AI
Now is the time to get good at taking advantage of this channel and Say It Now is here to help.
As of Q1 2021 43% of UK households have a smart speaker and 72% of people with smart speakers use them as part of daily routines. The use of smart speakers increased 11% during Covid-19, listening to audio remains the most popular activity on smart speakers. See an example voice commerce campaign below: