April Newsletter
After a record-breaking Q1, we've been racing into Q2 with smiles on our faces! As you read last month we made a huge breakthrough in our delivery process. Campaign delivery has been reduced from 6 weeks to 10 days which has made the world of difference.
We are happy to announce our first Actionable TV Ad campaign has just gone live across the US. This campaign with Tremor Video for Troy Bilt gardening equipment shares recipes that cook whilst you are in your yard! Full release and a lot more coming over the next month, a subject Performance Marketing World covered in depth in a recent interview.
We've recently put some great campaigns live, particularly happy to see CRUK's Race for Life live, see more below.
Next month some big news about the data we've been collecting.
Stay tuned!
Charlie Cadbury, CEO
---
Alexa, Open Race for Life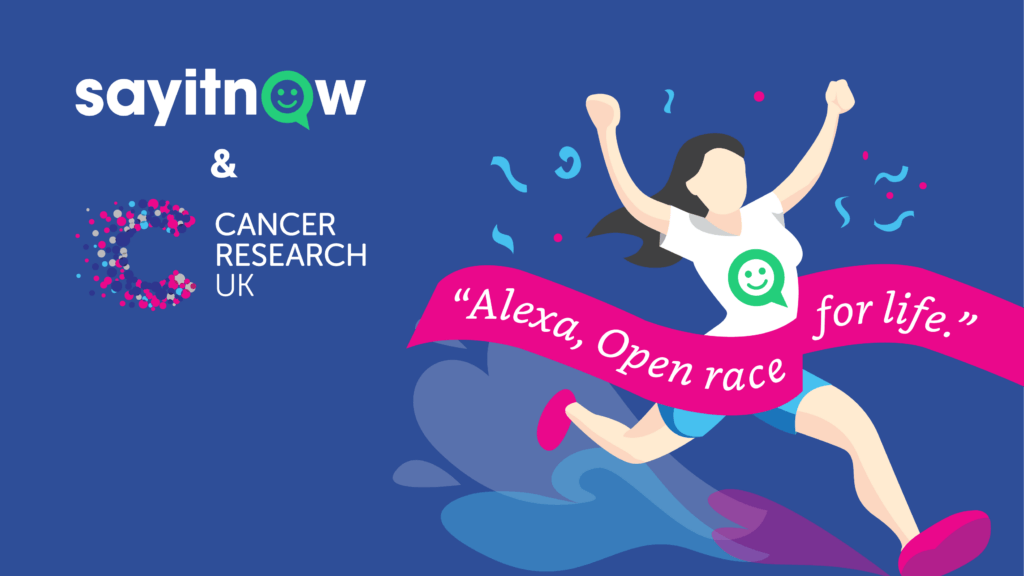 We have teamed up with Cancer Research UK to launch their first Actionable Audio Ad campaign.
Listeners who hear the audio advert simply say "Alexa, Open Race for Life". They will then be given the opportunity to sign up for their local event by receiving a link to their phone. But hurry, the discount ends soon!
The 30% off entry sale ends on the 30th of April!

Don't delay, say "Alexa, Open Race for Life" now!
---
Making Conversation with PMW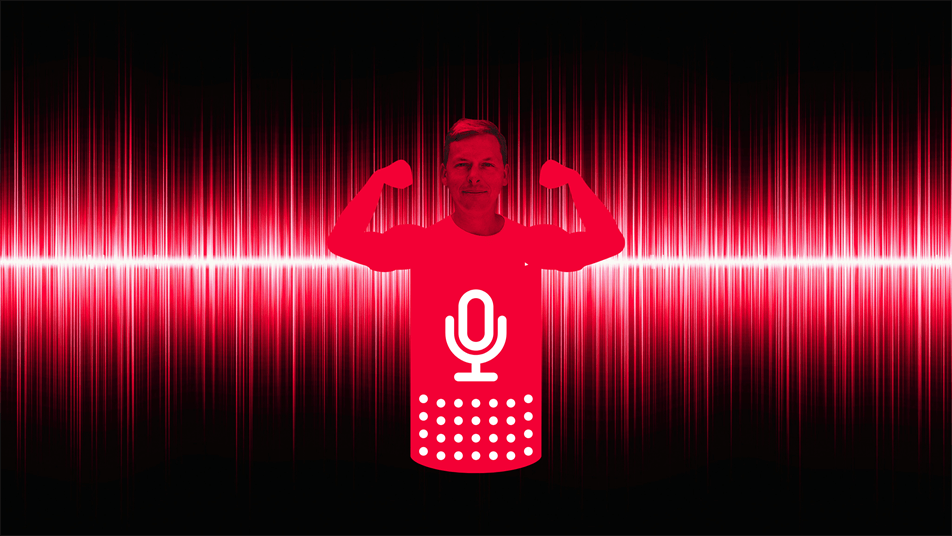 Robin Langford, Editor, recently spoke with Charlie where they delved into the world of actionable ads. They discussed what is next for the audio ad industry in the age of connected TV and generative AI.
Make sure to read the full article to uncover the full interview.
---
Alexa, Open McCain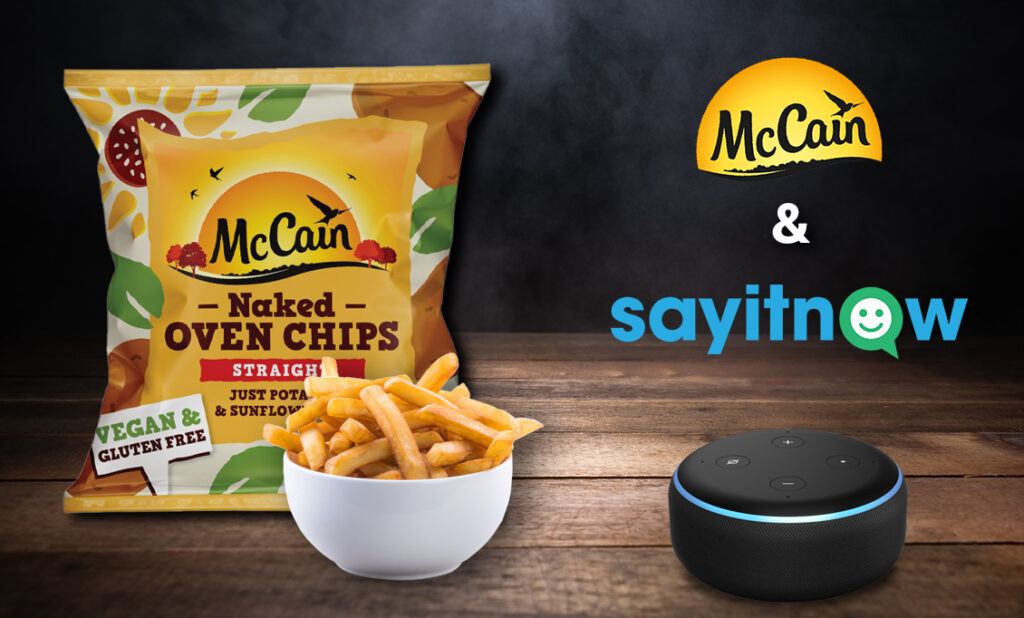 McCain has partnered with us to launch their first Actionable Audio Ad campaign!
Listeners who say "Alexa, Open McCain", will have the chance to be sent weekly recipe suggestions for cooking McCain Foods in an air fryer.
Give it a try, say "Alexa, Open McCain", now!
---
Sky Innovation Sprint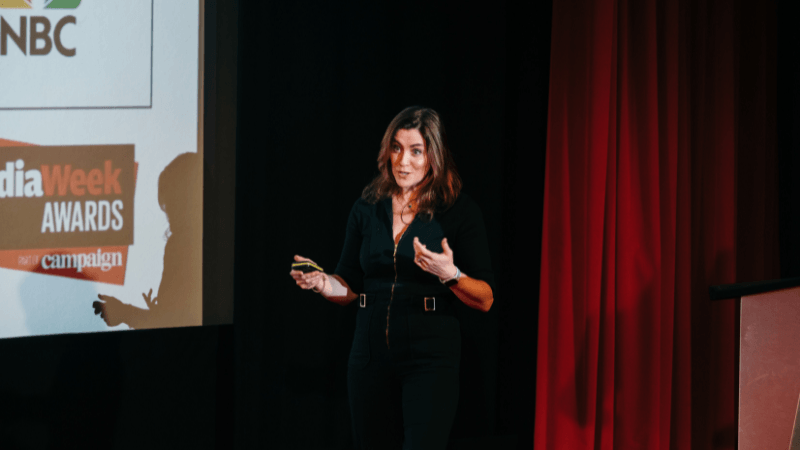 Maria Cadbury, our Global Head of Strategic Partnerships was recently invited to pitch at the Sky Innovation Sprint.
The event, attended by more than 100 agency leaders and TV innovators, were investigating the 'next big thing'. Actionable TV was very much on the agenda. Expect to hear more about this story as it develops!
---
Mono e Mono Podcast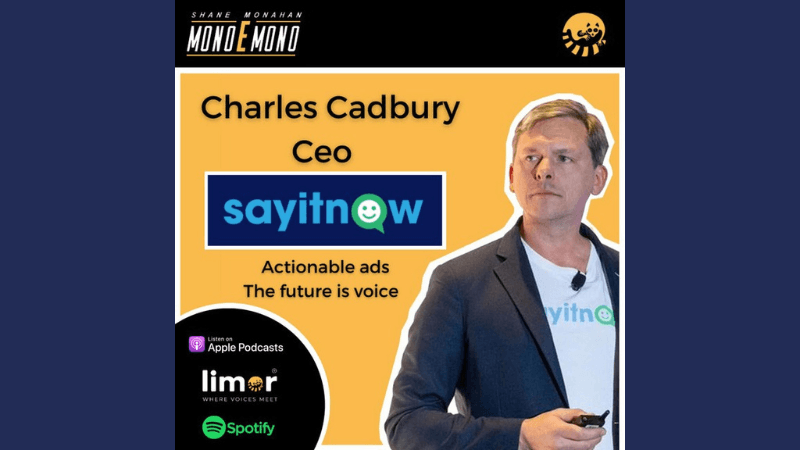 Charlie had the pleasure of being a guest on the latest episode of the Mono E Mono Podcast. He was interviewed by Shane Monahan, CEO and Founder of Limor.
Charlie talks about his entrepreneurial journey, the evolution of voice technology, and the voice market.
Click the link below to listen to the full episode.