February Newsletter
The sun is shining, the days are getting longer and word is getting out!
At Campaign's Radio and Audio Advertising Summit a couple of weeks ago the event was alight with talk of smart speaker listening. RAJAR's most recent report shows smart speaker radio listening continuing to rise rapidly, up 11% YoY. Smart speaker listening is now more than 50% of all digital listening. It was great to hear almost every panel talking about what this means for Actionable Audio Ads. Our in-depth case study with Pizza Hut seemed to go down well.
It's great to welcome Zoe Bruton to the team, she's forged a great reputation as a leader in cutting-edge audio. Her knowledge, energy, and expertise are a great compliment to the wider team we're growing here.
We're live with Starbucks now and loads more coming through over the next few weeks. As ever, get in touch if there's anything you think we can do together!
Charlie Cadbury, CEO
P.S. I was at Veritonic's 'Audio Intelligence Summit' in New York this week and it was a blast! I shall tell you all about it next month!!
---
Alexa, Open Magic On The Beach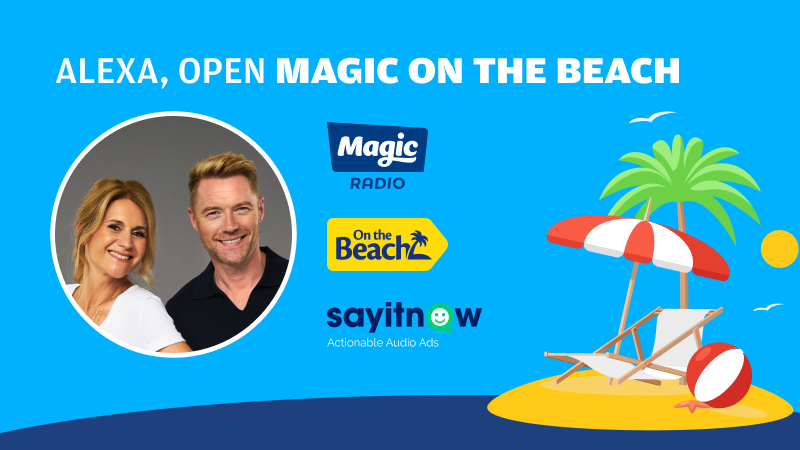 A chance to win a holiday to Dubai? Yes, please!
Magic Radio has partnered with On the Beach to create their first interactive quiz. By simply saying "Alexa, Open Magic on the Beach" listeners will be able to play the quiz to possibly win a holiday to Dubai!
The quiz is voiced by Magic Breakfast hosts Ronan Keating and Harriet Scott who bring that breakfast show energy into Alexa!
---
Tesco's Press Release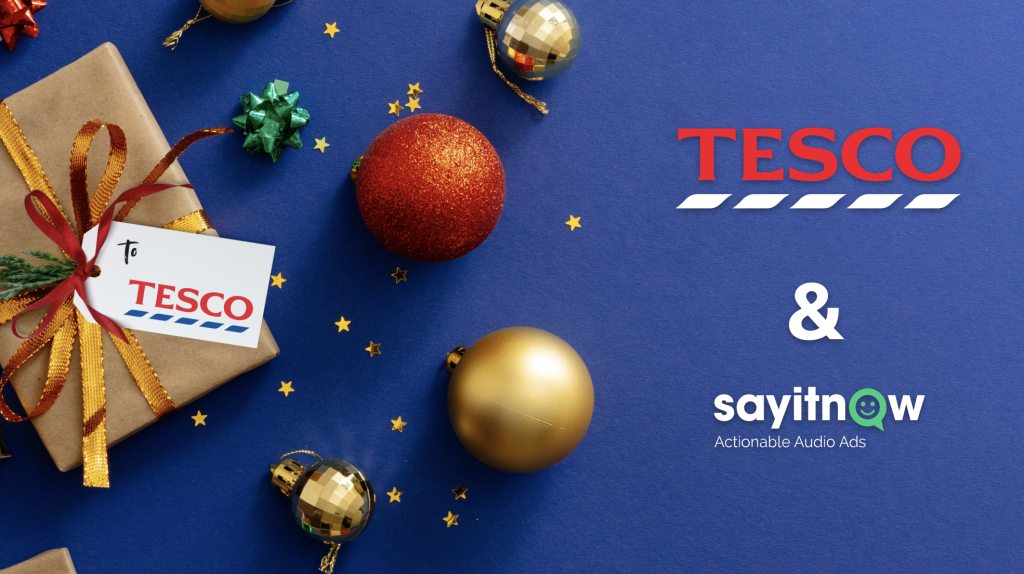 Our first Actionable Audio Ad with Tesco's has been getting some fantastic coverage over the last few weeks.
From Mobile Marketing Magazine, Advanced Television to Marketing Beat. The strong campaign performance has highlighted the true power of using reminders. Tesco's 28.23% conversion rate was above industry benchmark! Speak to us about bench-marking for your campaign.
---
Zoe Bruton joins our team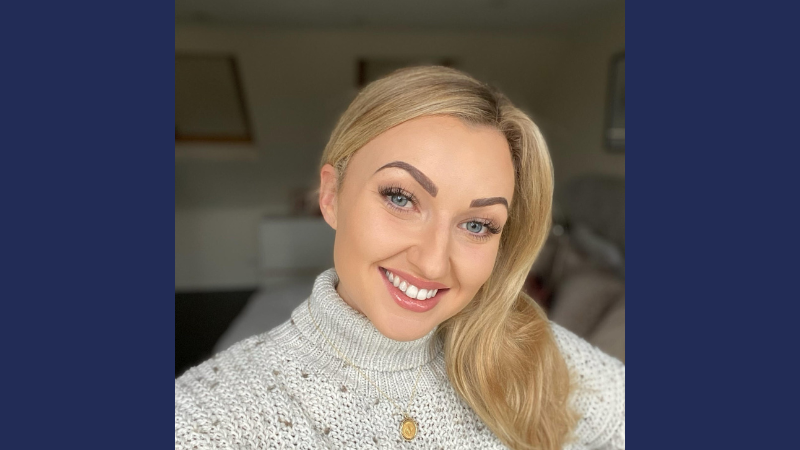 Zoe Bruton joined our team as Sales Director last week. We are so thrilled to have her on board to support our continued growth this year, following our successful 2022.
Zoe joins us from A Million Ads where she lead global audio campaigns and long-term strategic planning for international agencies including Publicis Group, IPG, and Omnicom.
Her wealth of knowledge and expertise supports our mission to make it possible to engage with every advertising message using your voice.
---
Alexa, Open Starbucks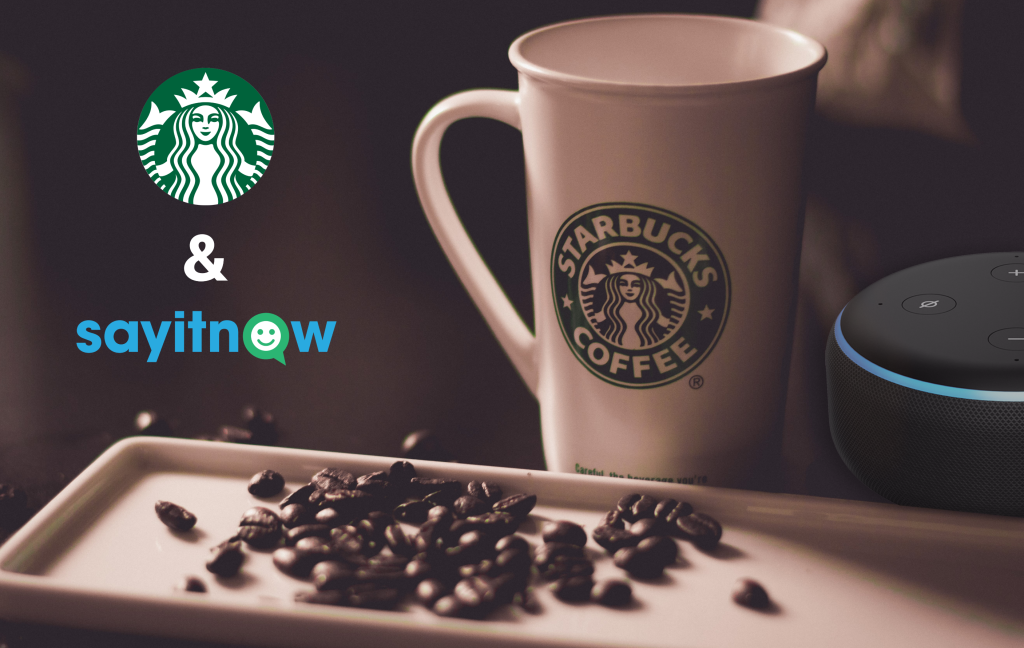 Starbucks launched their first Actionable Audio Ad with us last week!
Following the data release from RAJAR (2022) that smart speakers account for the majority of total online radio listening (24.1%), we see Starbucks take advantage of this opportunity.
Smart speaker listeners say "Alexa, Open Starbucks" to engage with the Actionable Audio Ad and to be able to download the Starbucks app.
---
Campaign's Radio and Audio Advertising Summit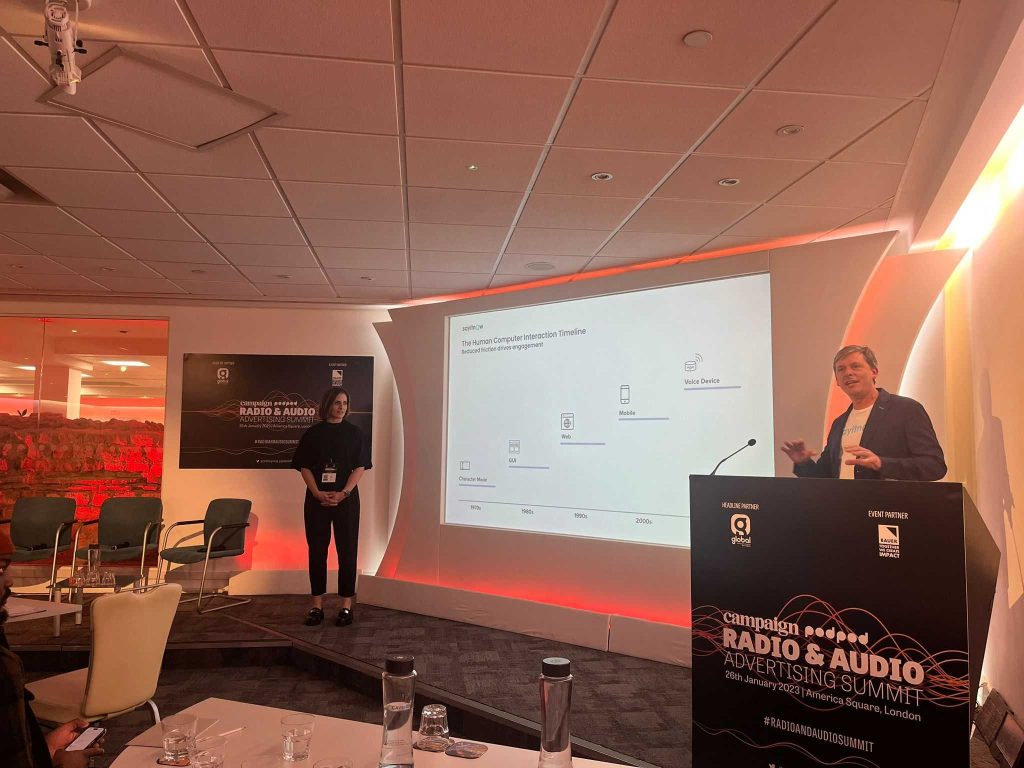 Towards the end of January, Charlie Cadbury and Nicola Keane spoke at Campaign's Radio and Audio Advertising Summit.
Nicola talked through Pizza Hut's first Actionable Audio Ad campaign, performance, and next steps, whilst Charlie discussed landscape and all things Actionable Audio Ads.
It was great to see everyone else who attended and we look forward to more in-person events this 2023.
---
Say It Now Interview Series- VOX Media
Zach Kazin, Senior Director at Vox Media LLC was interviewed by our CTO, Norbert Horvath.
"Whilst brands want to do things that are consistent and build audiences and create retention, very often, what a brand is looking to do is do something breakout, which often means innovative ." Zach Kazin, Senior Director at Vox Media LLC.
---