September Newsletter
So the big question is…
When does autumn start?
Gregorian calendar says 1 Sept. Astrophysicists say the autumnal equinox (23rd Sept). My head says when I catch a falling leaf, which is yet to happen.
This seasonal prelude only goes to show the only real answer is the one you believe.  So in the run-up to the holiday season, how do we help people believe?
Is CTV the answer? We asked some experts and the verdict is in!
Perhaps we'll learn all we need to know at DMEXCO? If you'd like to meet there please get in touch.
Otherwise, read on, fill your boots with insights and ideas, and find a way to engage with us in the right way for you.
What is for sure though, mateys, is that today is international talk like a pirate day…
Captain Charlie
Charlie Cadbury, CEO
---
Going to DMEXCO?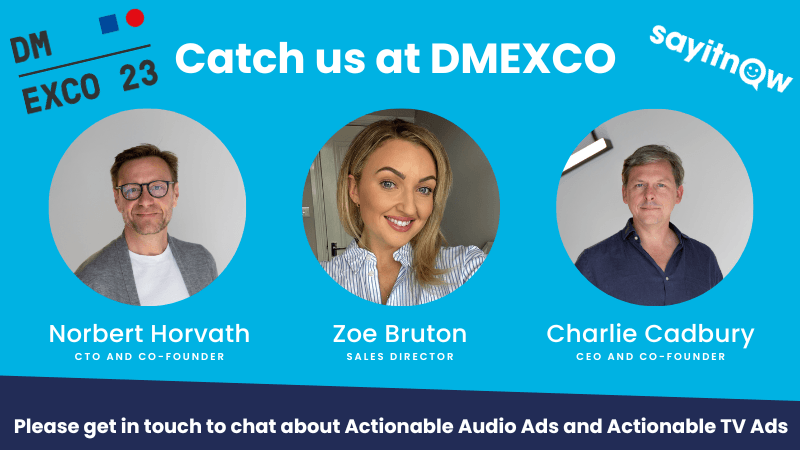 We are going to be at DMEXCO over the next two days!
We would love to catch up with you and chat with you about everything we have going on.
Feel free to drop either of us a line directly on LinkedIn to book some time in.
Norbert Horvath– CTO and Co-Founder
Zoe Bruton– Sales Director
Charlie Cadbury– CEO and Co-Founder
See you guys there!
---
Stand out from the crowd this Q4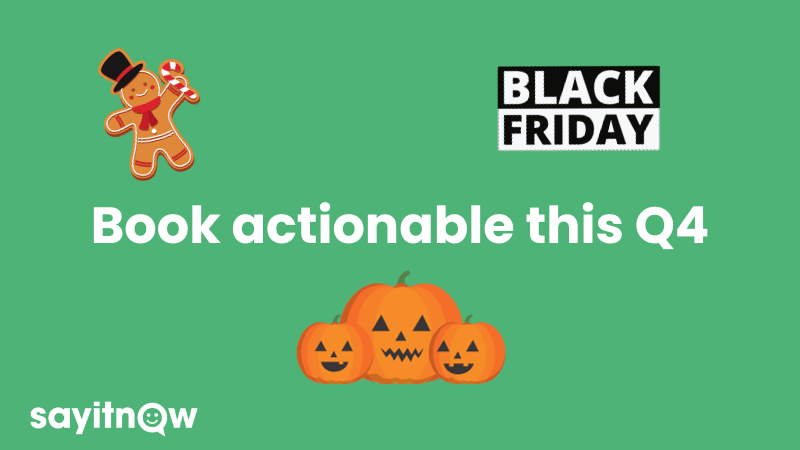 The market continues to become more and more saturated and given all the key events that take place in Q4, we want to make sure that your ad creative gets the attention it deserves.
Here are 3 reasons why you should book Actionable this Q4:
It offers a friction-less path to engagement
Optimise your campaign using our data dashboard to make sure your media spend works harder
Allow call-to-action to be completed easily
Email info@sayitnow.ai to book your Actionable campaign
---
Heading into Q4- The Expert Verdict on CTV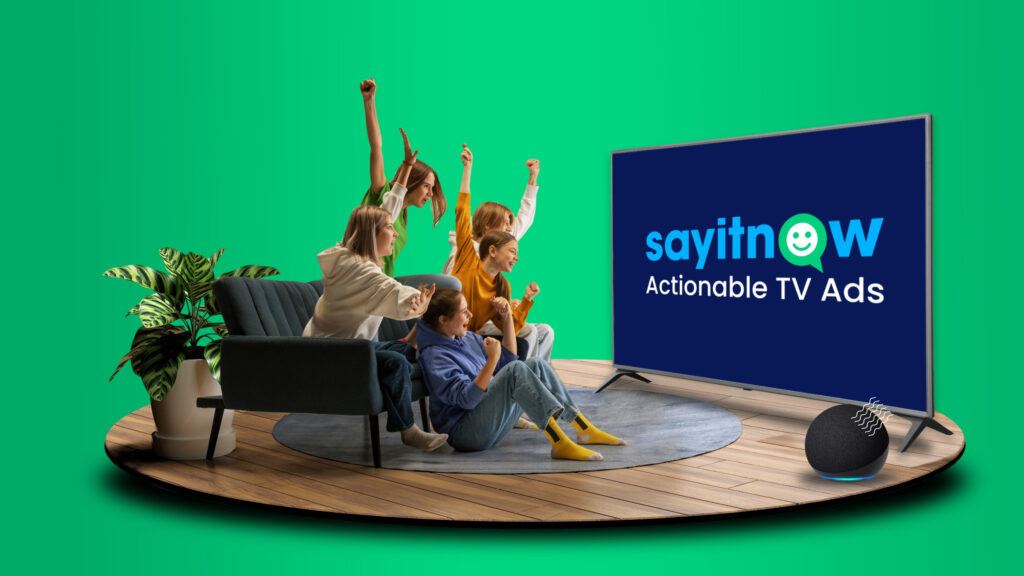 As we move closer to winter, the number of people who work from home is expected to grow. This means that media consumption will continue to grow, particularly around CTV.
Our latest blog post discusses the current CTV landscape and how we can make your media spend work harder.
---
Benchmarking Event: 2nd Edition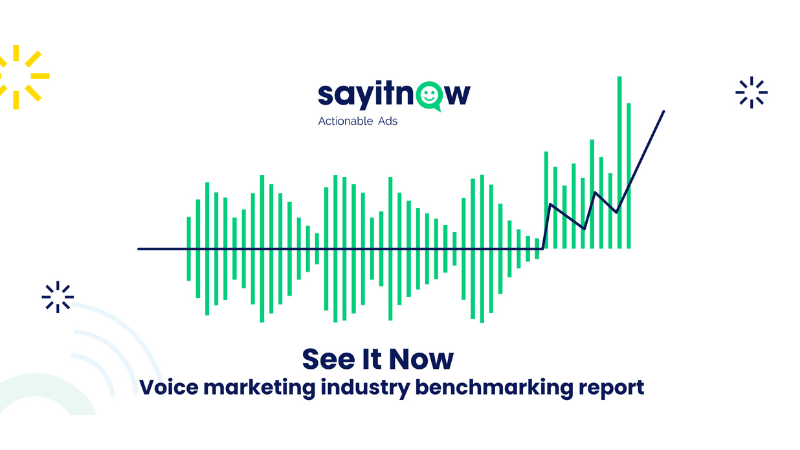 November is just around the corner which means it is time for the second edition of our See It Now: Voice Marketing Industry Benchmarking Report.
Since we launched our report in June, we have learnt a lot more from the variety of campaigns which we have been running.
Join us on the 9th of November at 17:00.
Keen to be there? Secure your spot now!
---
PMW 100 Powerlist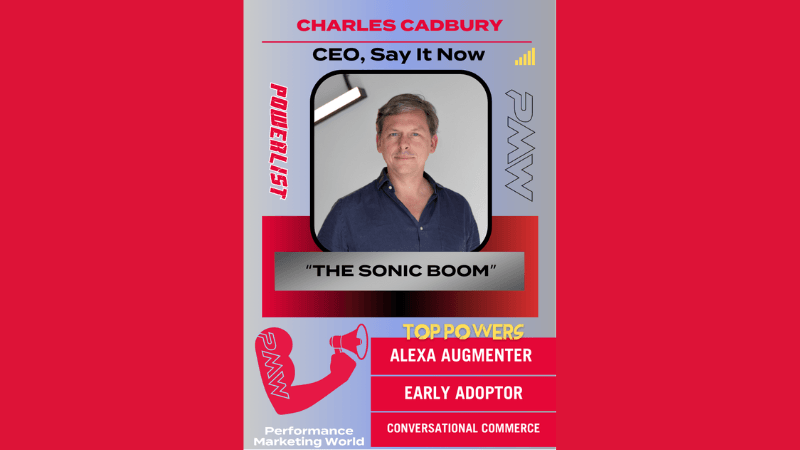 Guess who made Performance Marketing World's 100 Powerlist? Our very own Charlie Cadbury!
---
Automated Creative Event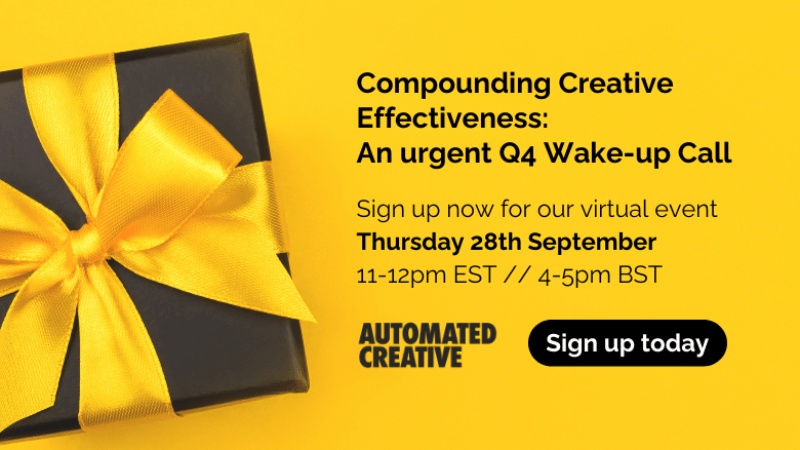 Attend Automated Creative's event to discover how 2023's highest-performing marketers are using in-flight optimization to drive creative effectiveness.
---