December Newsletter
What a year! We're nearly there…
Big news for us, last month we won THE GRAND PRIX at THE WIRES with our partners, Xaxis. No better industry validation than a hand-picked group of expert peers putting your name in lights!
As we come to the end of a seminal year for Say It Now and 'Actionable Audio Ads' December sees us running a seasonal campaign for Tesco, a great response to our latest white paper 'The Evolution of Radio' with our partners, The RAB, and a new campaign for Domino's (Alexa, open Domino's). Month-on-month campaign performance continues to build AND we're looking forward to;
"'Actionable TV' in '23" – it's got a great ring to it.
Thank you to everyone who has been part of the journey this year, we are truly grateful for the support, good humor, and vision we're seeing from our partners and friends across the industry and beyond.
There's a gift from me at the bottom of this mail, I hope it makes you smile!
Charlie Cadbury, CEO
---
Alexa, Open Tesco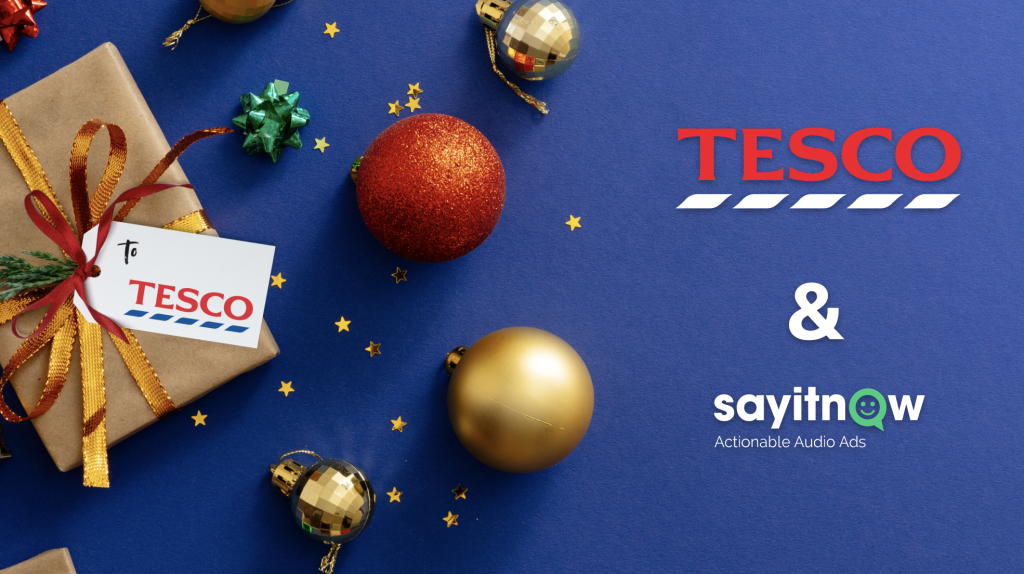 Everyone loves the festive season but we all know it is a universally expensive time of year! In order to help out, Tesco have launched their first Actionable Audio Ad where smart speaker listeners who hear the advert will need to say '"Alexa, open Tesco'" in order to hear the week's offers or set a reminder to be reminded of the offers every week.
Having run for 2 weeks the campaign is currently beating benchmarks so we feel we're doing our little bit to help…
---
Ofcom- Smart Speaker Research- Dec '22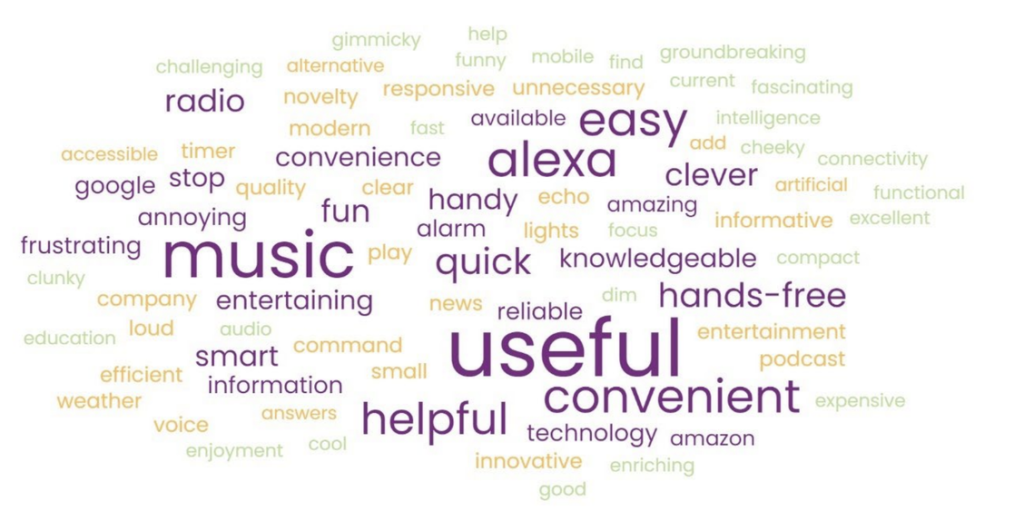 13th Dec 2022 – Ofcom releases autumn '22 research findings
Key quotes:
"They listened to the radio more than they had done before they had a smart speaker,"
"The vast majority of participants used the speaker to access information."
"Most felt that the speaker(s) had enhanced their lives"
"It was felt to make life just that little bit easier because it allowed tasks to be completed more quickly"
"Some felt that they were good for combatting loneliness and liked the fact that they could talk to their speakers"
"Two-thirds of the forum participants used their smart speaker to listen to the radio"
"There was consensus across the research that smart speakers could make a substantial positive difference to people's lives."
---
Say It Now Interview Series
Steve Dunlop, Founder at A Million Ads, caught up with Charlie Cadbury and Norbert Horvath and discussed his role as a Founder, what his biggest milestones have been, as well as the growth & current state of the industry."We are spending a lot of time with audio in one way or another whether it's podcasting, listening to music or radio in the background ." Steve Dunlop, CEO, and Co-founder of A Million Ads.
---
The Future of Alexa: separating speculation from facts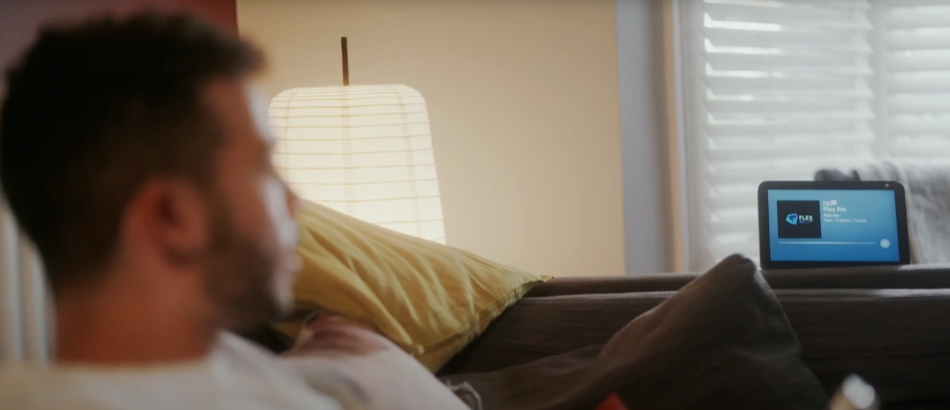 We have recently seen Amazon, and specifically Alexa in the news quite a lot recently. As we work very closely with Amazon, we wanted to make sure that we addressed this in order to separate the speculation from the facts. Alexa has played a massive role in changing the face of the audio industry as 77% of smart speaker owners in the UK have an Amazon Echo Dot (Alexa) according to Statista's study. We experience the effects of this growth from the strong performance of our Actionable Audio Ads and know that Alexa is not going anywhere!
---
London Technology Club: Technology and Media Report
We were recently featured in London Technology Club's 13th report, which is all about 'The Virtuous Media Circle' and 'The Great Digital Media Shift.'
"The future is moving from the current digital model to more dynamic, immersive media. Media will become completely shoppable, bringing the virtuous circle closer to the overall experience."
---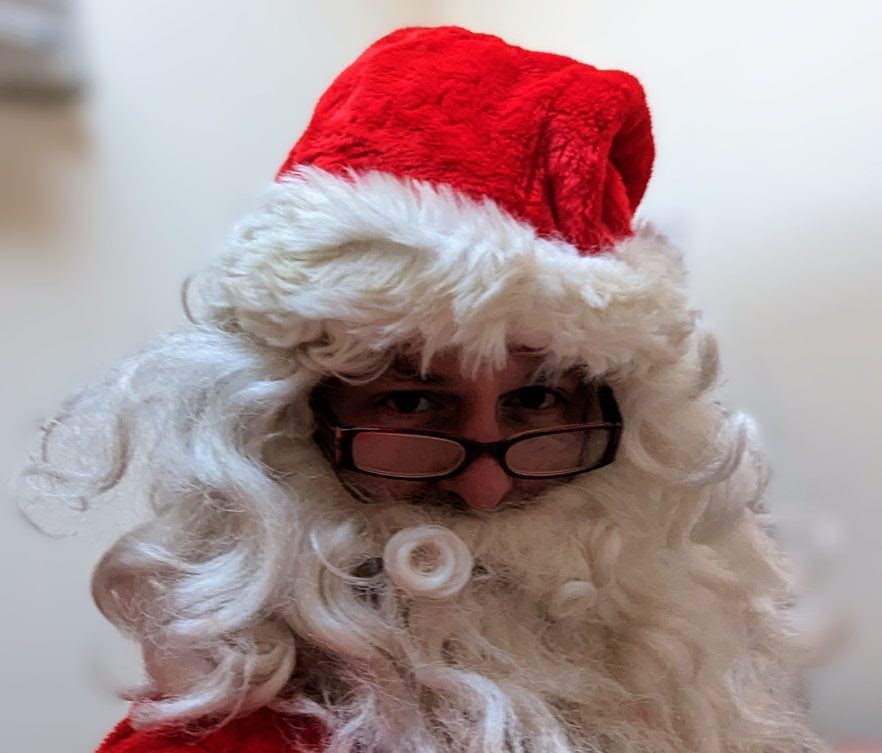 ---