November Newsletter
The last month, as we heard the final flights of The Lion King campaign an even louder roar was heard from Amazon Advertising at their Unboxed event in New York, a little more on that later, Amazon is in full swing and Alexa is just getting started!
Talking of Alexa, the assistant turned 8 years old on Sunday. I've been working with voice since Alexa's launch in 2014. It's amazing to see how far the platform has come and how the vision has expanded into ambient computing. Also to note the relationship my children have as 'voice natives' who never experienced a world without Alexa. They teach me so much.
Great to see Actionable Audio getting more prominence in industry reports and it was offered its own section in the in-depth London Technology Club 'Technology and Media' report released last week [download here].
Lots more coming down the road, as ever, please reach out if there's anything we can do to help.
Thanks,
Charlie Cadbury, CEO
---
Pizza Hut Perspective
Last month, Nicola Keane, Head of Digital Marketing at Pizza Hut shared a very candid view on the brand positioning, and campaign genesis and dives deep into delivery, all in 10 mins! A must-watch for anyone interested in this type of execution.
This all happened at S.C.A.R. (The Secret Club of Advertising Rebels) where brands and their ad-tech partners share success stories in challenging the advertising status quo. Stay tuned for the next event that we'll link to in our next newsletter.…but don't take our word for it, give yourself a mini masterclass right now and watch Nicola in action, she's really compelling!
---
Neil Munn joins our board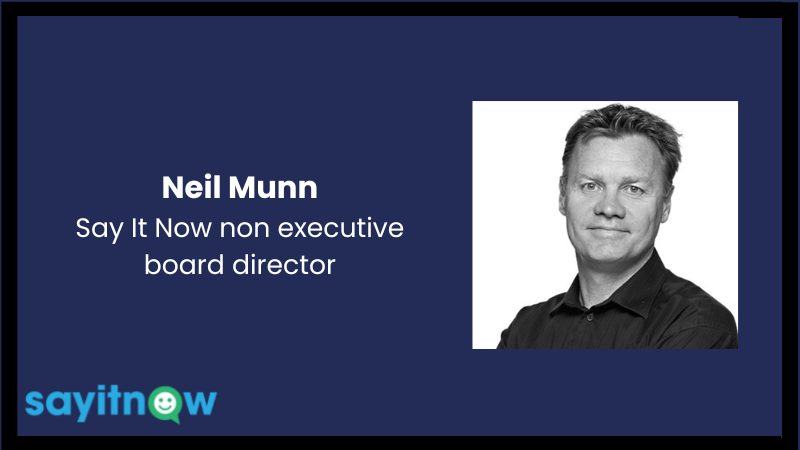 Former BBH CEO, Neil Munn joined our board after 4 months as an advisor. Neil brings a wealth of global communications experience to Say It Now as we expand our global footprint."This technology shakes up the tools available to marketers and can invigorate traditional media campaigns. I am excited to join Say It Now and support Charlie and the team to break new frontiers of advertising"- Neil Munn
---
Say It Now Interview Series
As we reach about halfway through our interview series, Charlie and Norbert got a chance to speak to Jay Gelardi, CEO and Co-founder of Gypsy Inc. Jay shares with us what a typical day looks like for him and he discusses the future of the tech innovation landscape."Innovation is critical because if you can reach consumers in a way they have never seen before, they are more likely to talk about it ." Jay Gelardi, CEO and Co-founder of Gypsy Inc.
---
Amazon Unboxed 2022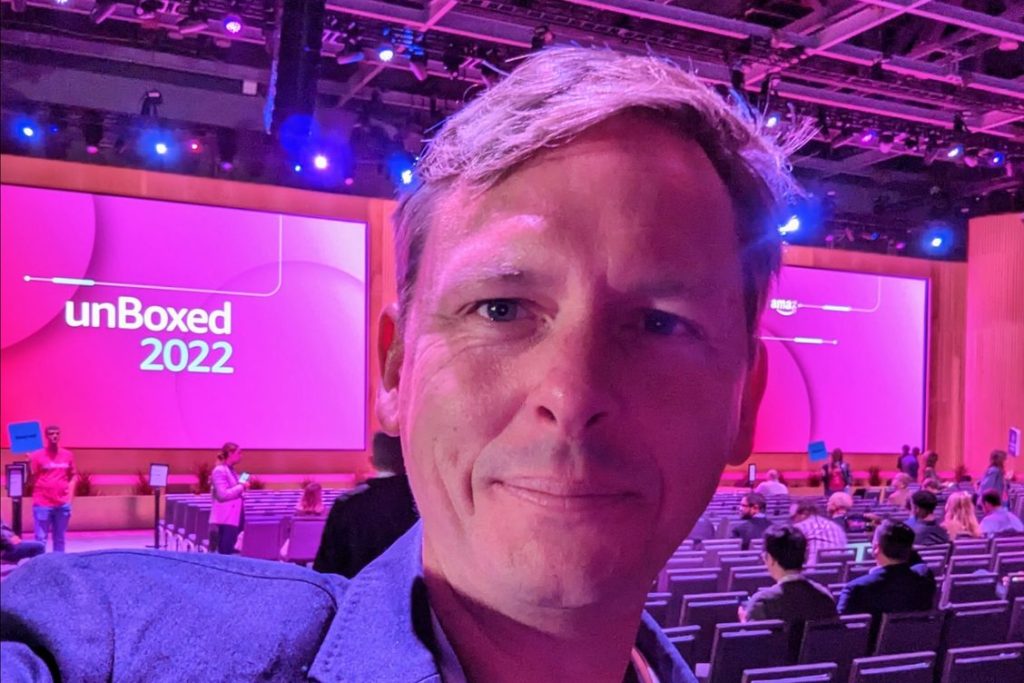 Last week of October Charlie headed to Amazon's Unboxed conference in New York. The first of its kind since the pandemic and it was bigger than ever. Amazon were at pains to point out they were your 1 stop marketing hub with a huge emphasis on Amazon Marketing Cloud (AMC) their vast swathes of owned media from Amazon Music to Prime, FreeVee (Ad supported Prime), and massive rights deals like the premiership and an 11 year deal with Thursday Night Football! All these owned media offers opportunities to deliver custom and unique experiences within the ecosystem including harnessing capabilities offered by Alexa. They launched 'Branded Experiences With Alexa' which describes an area we have been actively building in for a long time and where we are very aligned. The future is looking very bright. Get in touch to learn more!
---