October Newsletter
September was another fantastic month here at Say it Now, closing out our busiest-ever quarter seeing campaigns with Subaru, Pizza Hut, and The Lion King to name a few!
Following the success of the Pizza Hut campaign, we are seeing Quick Service Restaurants (QSR) rising as another well-performing category, some new news to break next month as well as a deep dive case study with Pizza Hit, watch this space!
As the world shifts, we research marketing best practices from the last recession in 2008. We are hearing the industry play back a bullish outlook for the role of Digital Audio and Connected TV to get cut through, delivering engagement and instant gratification as people spend more time at home.
Autumn has begun, the air is crisp and the sky is bright.
Reach out if you would like to chat, look forward to sharing more next month!
Charlie Cadbury, CEO
---
Alexa, Open The Lion King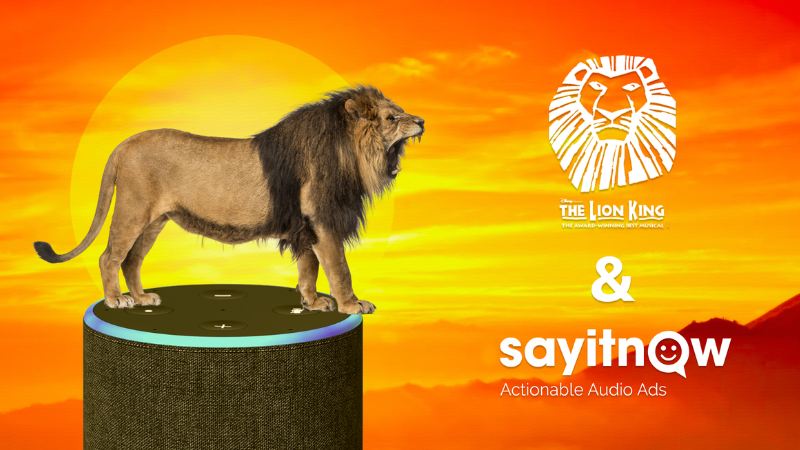 Our Actionable Audio Ad Campaign with Disney is now live and has been a roaring success! "The Lion King is one of Disney's most treasured productions and so it is a special privilege for Say It Now to work on the first-ever smart speaker advert for the award-winning West End musical version"- Maria Cadbury, Global Director of Strategic Partnerships at Say It Now.

To access the behind-the-scenes experience, just say "Alexa, Open The Lion King", click here to access the skill, or listen to the Actionable Audio Ad below!
---
Say It Now Interview Series
Charlie and Norbert continued their interview series this summer through the USA by speaking to Arianne Walker, Chief Evangelist, Amazon Smart Vehicles. Arianne shares more about her role as Chief Evangelist and they delve into the Audio Advertising Industry- specifically, its growth of it during and post-pandemic.
"Being able to have a conversation with your voice AI (Alexa) is incredibly powerful and that allows brands to think about how to get their message across to customers in a way that can be interactive, using voice and not having to worry about the visual element, and really engage with people." Arianne Walker, Chief Evangelist, Amazon Smart Vehicles.
---
Marketing in a Recession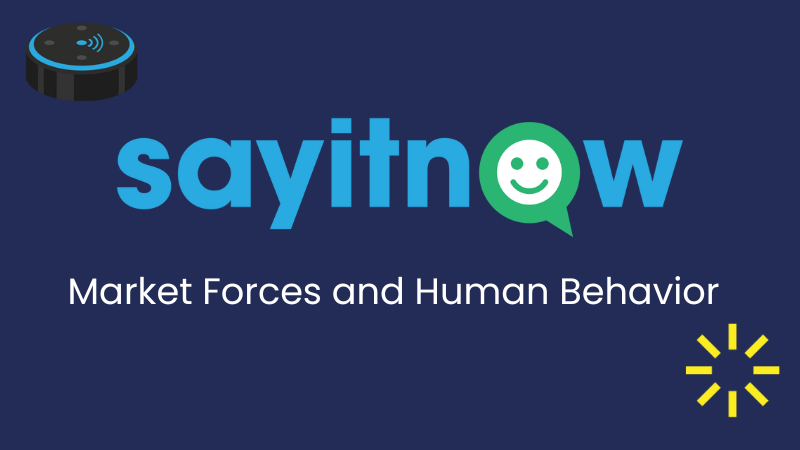 Our latest news article on our website analyses the impact the last 2009 recession had on business growth.
During this period of economic uncertainty, companies might be looking to decrease their advertising budgets. Is this wise? What other options are open? What does history tell us?
People begin to spend more time at home, and there is an opportunity to explore Actionable Audio Advertising to build deeper relationships between brands and listeners, but is this the full story?
---
The Story of a Summer Intern
Our summer intern Archit Lal shares his experience of working at Say It Now and details what valuable nuggets he was able to take away by the end of the internship.
We wish Archit all the best as he returns back to University in Durham to complete his degree.
---