Brand Experience
Products
Experience it Now
Brand Experience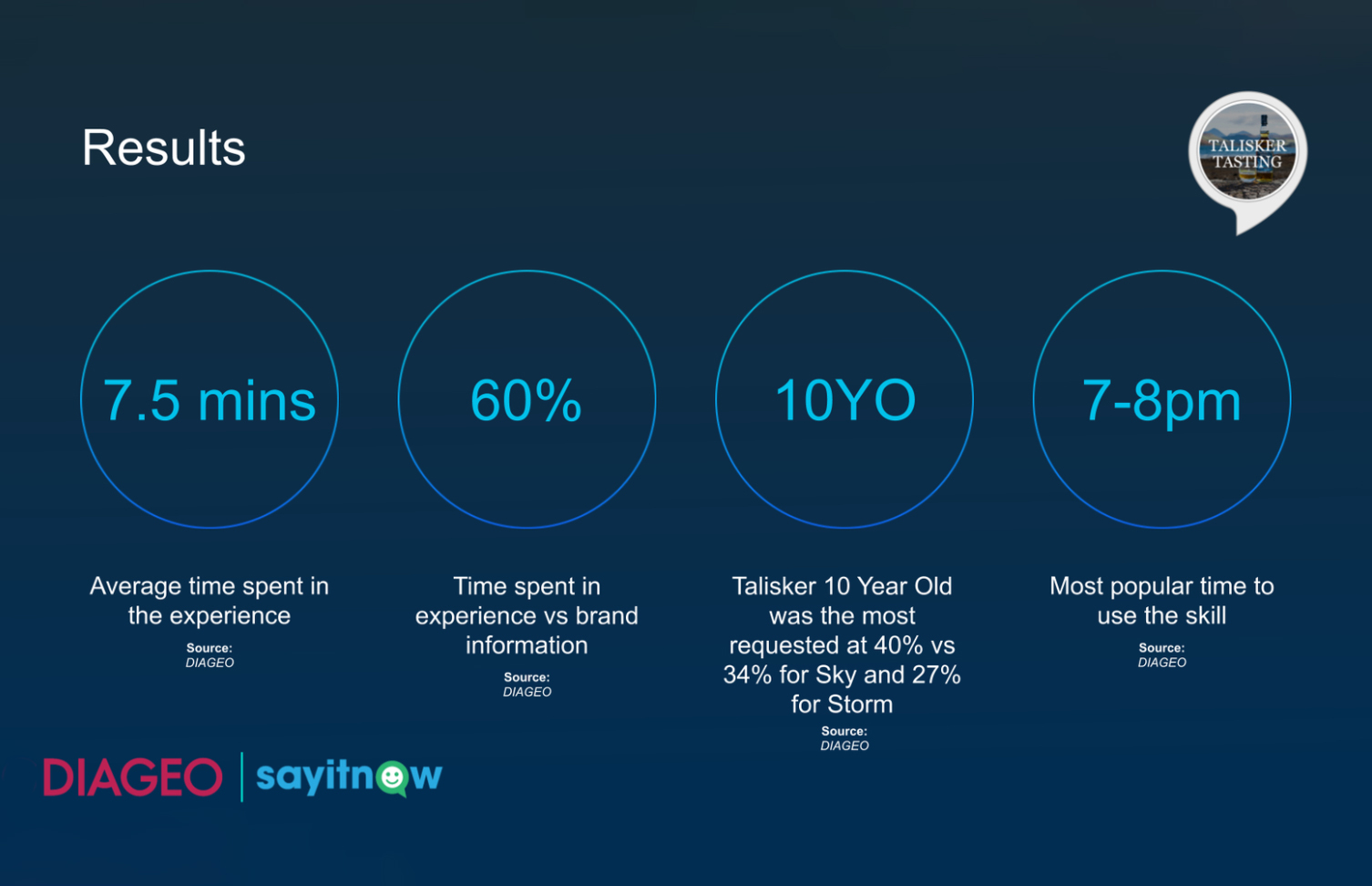 Voice assistants engage
In a recent campaign with Diageo's 'Talisker' brands we could both understand customer behavior and improve engagement time. Here from 3.5 mins/session to 7.5 mins/session.
Deliver engaging branded experiences using voice assistants – how and why now?
We firmly believe that 2 way conversations with your customers is the most engaging form of communication. Simple commands and engaging soundscapes draw the customer in and keeps them engaged. We have a wealth of experience to drive usage of the experience across social, on pack, digital and audio channels. We pull all the results from each campaign into our data studio which allows very granular insight and understanding of customer behavior, they type of content that is resonating and what's not. Evolving consumer habits see people embrace voice assistants and this recent Techcrunch article points to 35% of
smart speaker owners leaning on them more as a trusted source of information during COVID, this is driving trust and engagement for the voice assistant channel. 34% of UK households now have a smart speaker and 72% of people with smart speakers use them as part of daily routines. The use of smart speakers has increased 12% each month during Covid-19, listening to audio remains the most popular activity on smart speakers while voice transactions are projected to be worth $80 billion by 2024..