Lead Generation
Products
Lead Generation
Lead Generation From Actionable Audio Ads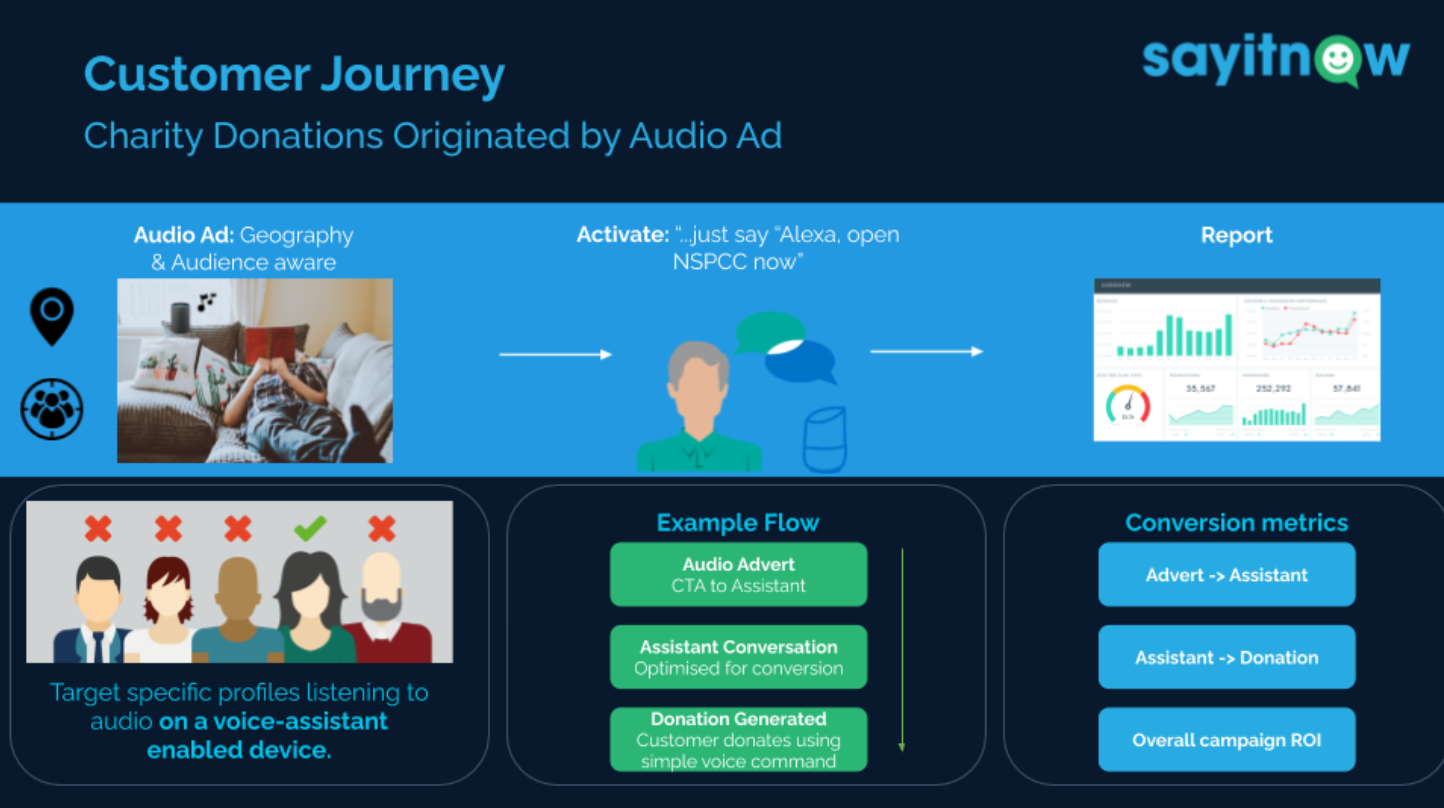 Lead generation from simple voice commands
Audio advert targeted at listeners on voice assistant enabled device delivers a call-to-action to signal buying intent through simple voice commands delivering more leads now.
No integration required.
Use your standard audio or video based monetization tech and strategy
Lead generation using voice assistants – how and why now?
Lead Gen Now delivers an in channel data capture point for audio adverts. Targeted audio ads run specifically on devices that support a voice-assistant; listeners can find out more about the brand or leave details for a follow-up action with a simple verbal instruction. Engagements are effortless and the connected nature of the devices enables the direct effect of ad spend on user engagement to be measured.
Evolving consumer habits see people embrace voice assistants and this recent Techcrunch article points to 35% of smart speaker owners leaning on them more as a trusted source of information. As of Q1 2021 43% of UK households have a smart speaker and 72% of people with smart speakers use them as part of daily routines. The use of smart speakers has increased 12% each month during Covid-19, listening to audio remains the most popular activity on smart speakers while voice transactions are projected to be worth $80 billion by 2024.
At last! Audio to Web Parity