Voice Commerce
Products
Voice Commerce
Voice Transactions Via Branded Voice Experiences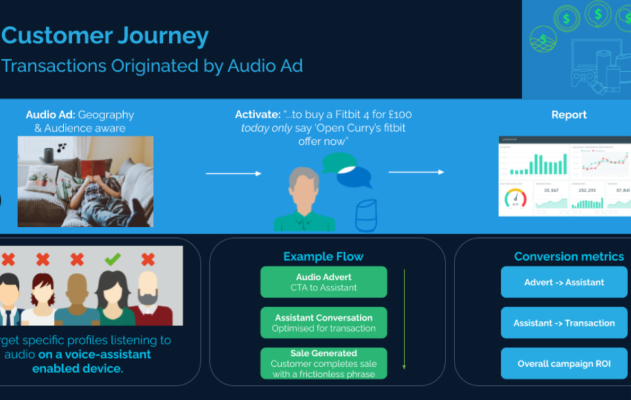 Product sales from simple voice commands
Allow your products to easily be bought using intuitive voice assistants.
Voice Commerce – how and why now?
Create an additional sales channel allowing a branded experience that offers low friction transactions. Transactions are friction-less while the connected nature of the devices enables reporting of ad spend or owned channel promotion to be measured.
Evolving consumer habits see people embrace voice commerce to complement mobile and ecommerce. 50% of UK households have a smart speaker and 72% of people with smart speakers use them as part of daily routines. The use of smart speakers has increased 12% each month during Covid-19, listening to audio remains the most popular activity on smart speakers while voice transactions are projected to be worth $164 billion by 2025..
Supported Payment providers: